Greetings to all esteemed attendees and industry enthusiasts! We are delighted to announce that the 12th Shanghai International Energy Storage Industry Exhibition is currently in full swing, and we extend a warm invitation for you to join us on this extraordinary occasion. Get ready to witness a dazzling showcase of innovative technologies and discover the unique solutions that are revolutionizing the energy storage industry!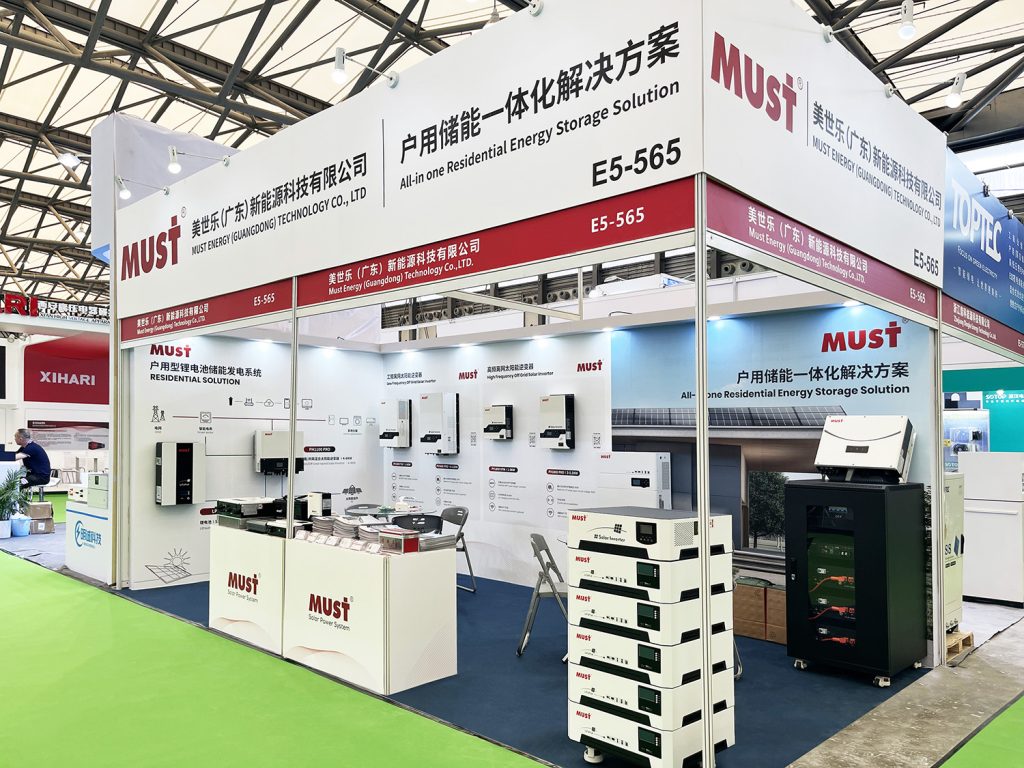 As the proud representative of MUST ENERGY, a renowned leader in sustainable energy solutions, we are thrilled to present our exceptional range of products at booth E5-565. Brace yourself for a truly remarkable experience as we unveil our groundbreaking all-in-one Energy Storage System (ESS) and solar inverter, designed to unlock the full potential of renewable energy for both residential and commercial applications.
Our all-in-one ESS represents a significant leap forward in energy storage technology. With state-of-the-art components and intelligent control systems, it seamlessly integrates solar energy generation, storage, and distribution. The compact design and high energy density of our ESS maximize efficiency and minimize installation costs, allowing you to effortlessly harness the power of clean energy.
Complementing our remarkable ESS is our cutting-edge solar inverter, meticulously designed to optimize energy conversion and utilization. By seamlessly integrating with our ESS and utilizing advanced MPPT (Maximum Power Point Tracking) algorithms, our solar inverter ensures that every ray of sunlight is effectively harnessed and converted into usable energy. With industry-leading efficiency and robust performance, our solar inverter becomes your gateway to a greener and more sustainable future.
However, our commitment to innovation goes beyond exceptional products. At MUST ENERGY, we believe in empowering our customers through comprehensive solutions. Our team of seasoned experts will be present at booth E5-565, ready to engage in meaningful conversations and provide personalized consultations tailored to your unique energy requirements. Whether you aim to optimize energy efficiency, explore new revenue streams through energy trading, or simply reduce your carbon footprint, we possess the expertise and solutions to guide you towards success.
As we eagerly anticipate your visit, we warmly invite you to join us at booth E5-565 and witness firsthand the power of our innovative technologies. Experience how MUST ENERGY spearheads the transformation of the energy storage industry and seize the opportunity to forge new partnerships and collaborations.
Do not miss out on this extraordinary event! Mark your calendars and make your way to the Shanghai International Energy Storage Industry Exhibition. Together, let us shape a greener, more sustainable future empowered by MUST ENERGY's state-of-the-art solutions.